Editing:
I have been a show/segment/spot producer for over two decades. At the beginning of the new century I began actually pushing the buttons for my shows and spots. I began editing the material myself.
I sat over the shoulder of editiors in little dark rooms for a long time directing them in what I wanted as a producer. So, since I knew what I wanted and how to edit on the producer side of the equation, the next step was to take control and begin to push the buttons myself!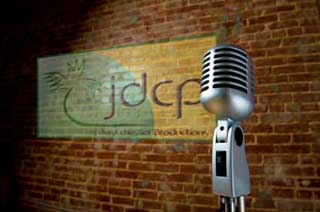 From weekly programs to infomercials I have been a busy little editor....and sometimes I even got paid (just a little industry humor...mostly)!
On this page you will see many examples of the kind of work that I do.
Audio Editing:
I also edit audio! I recently produced and editied and audio book for one of my clients. I have recorded and edited several books as well. Here's a sample af that book...
CD Editing and Authoring:
I also edit content and author CDs for several clients to create a Duplication Master for their products! For example, I take a sermon and edit the content, title the metadata for the CD and create tracks so that users won't have to fast forward through an hour of audio to get to the part they want to hear again.